How to create a great online dating profile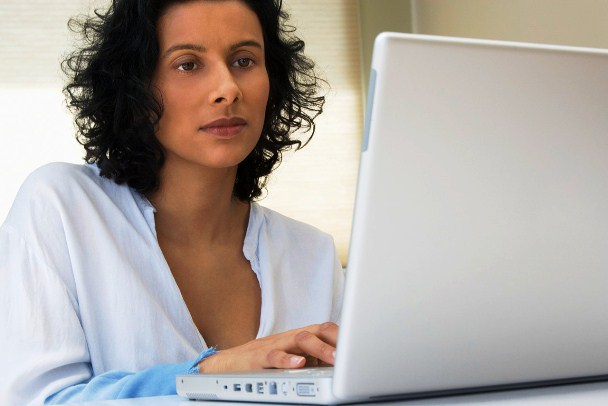 The ideal online dating profile
The three key elements of the ideal online dating profile are a current, attractive video or picture of yourself, an accurate, amusing, brief and POSITIVE personal description and an accurate, amusing, brief and POSITIVE description of your ideal mate.
How to write the perfect online dating personal profile
Be brief
Limit the description of yourself to one or two paragraphs. Remember the purpose here is to arouse sufficient interest to cause the reader to contact you NOT to read your life story!
Be accurate AND truthful
Often our view of the person we think we are is different from how others see us. Why not get a friend to tell you how they see you and what they like about you. After all the things they see in you they like will probably be appreciated by the people reading your profile.
Try to keep it simple and use a spell checker to make sure all your words are correct - nothing is more off putting than someone who cannot spell.
Be humorous
One of the most endearing qualities of any human being is a sense of humour so make sure that you inject some into your description - ideally at the beginning and at the end.
Be positive
Doing using "poor me" in your online dating profile is definitely not a good idea. Why do people do it? Maybe because the know that "pity is the tenderest of affections" and they are hoping to be rescued by a knight in shining armour. However pity is NOT love and should never be used to gain someone's interest or affection. Instead speak about your hopes and dreams, what you are interested in and what excites you.
How to describe the kind of person you're looking for
Be brief
One or two sentences briefly covering your requirements should suffice. Resist the temptation here to throw everything in. Stick to the essential qualities and leave out all those "nice to have" but NOT essential ones otherwise other people will see your requirements as "mission impossible" and not bother contacting you.
Be accurate
Make sure you spell check to avoid people thinking you are not educated rather than someone who can't simply can't spell.
Be humorous
Write what you're looking for in a prospective mate in a lighthearted and humorous tone so that people don't make the mistake of thinking you're demanding or arrogant. Humour is a VERY attractive quality to the vast majority of people - if you don't believe me take a look at what other people on Attracion.com are looking for in a mate and see how many times "fun loving" or "sense of humour" crops up in their wish list!
Be positive
Some people on dating sites seem to seize the opportunity to let the world know about their worries and woes. Even worse they make negative remarks such as "Don't bother contacting me if all you want is a one night stand!" Always remain positive by focusing on what you want NOT what you don't want.
How to create the ideal online dating profile video or picture
The old adage one picture is worth a thousand words is as true today as ever it was and crucial to your online dating success. How much more effective is a profile with a picture versus one without? Anything between 10-20 times more! Ask yourself would you contact someone whose profile lacked a picture? The truth is the majority of people are not prepared to contact someone on a dating site WITHOUT a picture.
A personal video is even more effective than your picture in getting responses because if done correctly (you can always rehearse). A personal video enables the viewer to see and hear the real you and gain an invaluable insight into your personality that no other medium can provide.
Creating your ideal online dating profile picture
Most importantly it must be current. There are numerous cases of people using pictures that are 10-20 years old or even using pictures of their sons or daughters - DON'T be tempted. It only leads to disappointment for both parties!
If you can get a friend to take it. There are lots of pictures on dating sites that have been taken by the subject on their mobile phone with an out stretched arm in the picture giving the game away. These pictures look terrible and do nothing to increase your chances of finding a date. In addition some people will mark you down as a "Billy no mates" or loser since you obviously have no friends to call on to take your picture and who wants to date a loser?
So let's assume you've found a friend willing to take your picture. You need to make it clear to them what kind of picture you'd like them to take and this should always but always be a head and shoulders shot so that people looking at your profile can actually see what you look like close up - if you go on a date they'll see you close up anyway so you might as well show them exactly how you look now!
Alternatively if you are really serious about finding your ideal partner you might like to consider using a professional portrait photographer to take your picture. Obviously this will cost you more but you may consider it worth the money to ensure people see you in the best light.
There is a much easier way of course and that is uploading your picture using your webcam using our simple guide here.
Creating your ideal online dating profile video
Why is video the best medium for your online dating profile? Well it offers some unique features that still images cannot offer. For instance studies show that women are attracted more by a man's voice than by his appearance and conversely men are primarily attracted to women by the way they look.
Either way video scores because the person's voice can be heard and their appearance can be shown much more clearly. In addition their mannerisms can be seen and personality shown. The fact is that adding a video to your online dating profile saves time for everyone concerned because it's almost like meeting someone for a first date except without a dialogue! It also makes it much more likely that the chemistry you felt from viewing the video will still be there (only greater) when you meet for that first date!
If you have a webcam on your computer adding your video is so easy here on Attracion.com - just click this link here and follow the step by step instructions.