Why to date online successfully you need to communicate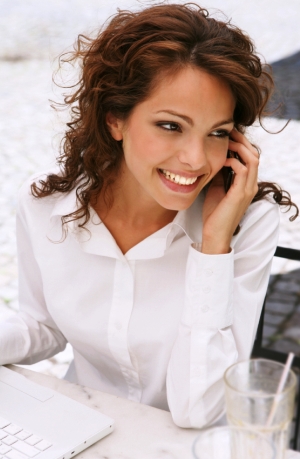 To date online successfully - you MUST communicate
Have you ever asked someone a question and they didn't answer or answered your question with a question of their own? Such responses are annoying, frustrating and pointless. This is especially true on dating sites when you are trying to develop a relationship with someone and need to establish a rapport. So the importance of good communication on a dating site is communication that develops relationships by establishing rapport.
What is rapport? Well the Oxford Online Dictionaries describes it as "a close and harmonious relationship in which the people or groups concerned understand each other's feelings or ideas and communicate well."
How can you communicate on Attracion.com?
The process for arranging a first date - the first outcome of establishing a rapport usually something like this:
1. You see someone's profile you like and make contact.
2. If the person you've contacted likes your profile you start communicating initially by email.
3. You then agree to contact by video chat or telephone.
4. If all goes well you arrange to meet for a first date.
Rules of engagement
Initiate Contact
The first and most important rule is START COMMUNICATING! Don't just sit there waiting for someone to contact you - waiting in dating online is definitely not an option. Who knows this very second someone who is your ideal match could be getting snapped up by someone else - someone who dares to win their heart by initiating contact. Do you remember what your mother used to say - "faint heart never wins fair lady!" Well your mother was right. So rule number one is to make contact with a few members you find attractive.
Getting to know you
The second rule is to to get to know members by asking questions about the hobbies and interests they have put on their dating profile and of course answering their questions about you. Ideally you will find you share one or more interests or opinions e.g. dogs, nature, photography or you may find they have a similar social or educational background. But don't get too hung up on what you have in common because what might be more interesting for you to explore are the things you don't have in common which intrigue you. So if this is the case it could be an opportunity to enrich your life by pursuing a new hobby or interest.
You should not underestimate the power of chemistry between you and another member either because you could find you like what they have to say about themselves and you enjoy the rapport with them but when you meet them there is no chemistry. On the other hand the opposite may prove to be the case and you both feel an intense and uncontrollable desire for one another. Love at first site doesn't just happen in the movies - it happens in real life right here on Attracion.com!